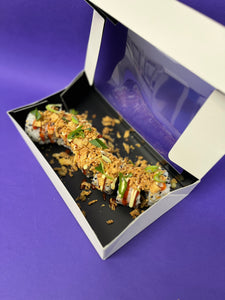 A roll filled with crispy chicken, avocado and cucumber, topped with fried onions, spring onion, sriracha and japanese mayo. A customer favourite!
allergens: gluten, egg, garlic, sesame, garlic
Allergen advice: due to the way our food is prepared it is not possible to guarantee the absence of allergens in our products.